Corporate Security Services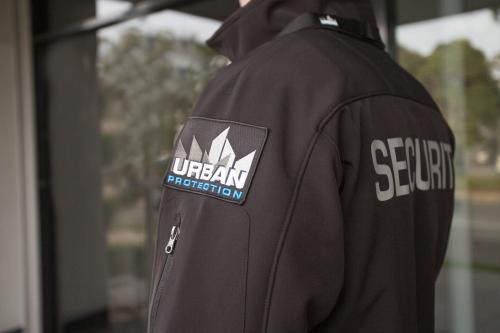 'With Urban Protection's customised corporate security services, your people, property, and corporate image are in safe hands'
Urban Protection's corporate security services combine a range of specialist security functions like concierge, building patrols, executive protection, and event security to provide a comprehensive solution that meets all of your specific requirements.
When it comes to corporate security, professionalism is paramount. We ensure our corporate security guards perform to the highest possible standards with ongoing support and training to ensure they are improving and updating their skills, and monitoring via monthly audits to ensure they deliver your specific security outcomes.
Concierge

Going into liquidation means your assets are under risk of theft or even vandalism. Urban Protection can provide 24-hour surveillance via expertly installed electronic security systems, including CCTV, access control, and site control and response. This, along with our static security guard service, ensures your assets are being monitored 24/7, and that any incident or unauthorized access to the premises will be reported to you immediately.

Executive Protection

Urban Protection's executive protection service is a bodyguard service that is designed specifically for the needs of CEO's, company directors, and other corporate heads. Our personal protection guards are selected because of their:

Experience
Emotional intelligence
Sound judgement
Ability to respond to any given situation

Executive protection officers can provide constant protection or protection for specific situations like industrial action, while driving principle to different locations, escorting him or her to meetings, or keeping families safe. It's an added layer of security that gives you the confidence to perform your usual tasks knowing you're being protected from harm.

Building Patrols

Urban Protection's building patrol service is a mobile service that protects your business outside office hours. Our uniformed guards act as a visible deterrent to intruders, and conduct patrols around the inside and outside of your building, checking for potential threats, and ensuring security measures are being adhered to. They can perform other duties like alarm activation or deactivation on request. Building patrols are an extra security measure that protects your business when it's at its most vulnerable, like opening and closing times, and at night.

Event Security

Our event security team have experience in a wide range of venues, and have all the required skills to keep your event safe; from crowd control to monitoring behaviour and directly dealing with guests. Using their professional customer service and communication skills, our guards can be relied on to bring a safe yet welcoming environment to your corporate events.
Our staff are always available to discuss your security concerns. Contact us here, or call us on 1300 000 UPG (874) to see how Urban Protection's corporate security services can help you.