Liquidation and Receiverships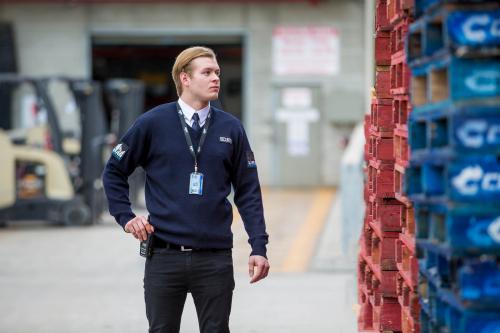 'Urban Protection Group's specialist liquidation and receiverships security service help take the stress out of the liquidation process'
Urban Protection's liquidation and receiverships security service is a combination of asset protection, crowd control, security patrols, and close personal protection, and is specially designed to help you meet the challenges that occur during this turbulent time.
Going into liquidation can be a very tense time for an organisation. Projects will stop, while creditors start making claims on your assets, and most, if not all, employees will be terminated.
This can lead to serious issues with disgruntled creditors, contractors and employees, and present a range of security issues that require experienced guards with the right skillset to ensure that the whole process runs smoothly.
Asset Protection

Going into liquidation means your assets are under risk of theft or even vandalism. Urban Protection can provide 24-hour surveillance via expertly installed electronic security systems, including CCTV, access control, and site control and response. This, along with our static security guard service, ensures your assets are being monitored 24/7, and that any incident or unauthorized access to the premises will be reported to you immediately.

Crowd Control

When a company decides to go into liquidation, it can trigger industrial action. Disgruntled employees may be under stress once they learn their jobs have been terminated, and this can lead to protests, which can quickly get out of control unless handled properly.

When this happens, you need professional security guards on hand who understand all aspects of crowd control, from creating useful strategies, to identifying high-risk situations, and responding to emergencies.

At Urban Protection, we ensure our guards have the right level of emotional intelligence, judgment, verbal communication skills, and body language to keep situations from escalating.

Personal Protection

Receiverships can be a difficult time for executives. If things escalate, you may experience threats to yourself, your company and assets. When this occurs, you can rest assured that we can provide you with a specialist executive protection guard to protect you from these kinds of high-risk threats.

Security Patrols

Urban Protection's mobile security patrol service provides a visible deterrent to would-be thieves and vandals, and can be deployed to perform a range of tasks including exterior or interior security checks, locking and unlocking your premises, and providing a temporary escort service during this tense time.
The right combination of crowd control, personal protection, security patrol, and asset protection ensures that your liquidation process flows a lot more smoothly, and that you and your assets are not exposed to unnecessary threats.
If you would like to discuss how Urban Protection can assist you with your liquidation or receivership process, contact us here, or call uscall us for a confidential discussion.