Urban Protection Group
Gain insights, act faster, manage your risks with Urban Protection Group's whole solutions utilising best practices, manpower with advanced systems technologies.
24/7
Support
Round the clock readiness, we deliver an integrated approach to accelerate detection and response. Backed by an intelligent, programmed framework with centralised visibility, to monitor, triage, and remove your business risks.
Risk Advisory
Support
We know no boundaries. With extensive expertise and access to leading edge technology, we quantify and prioritise your risks while preserving performance. Agile security when it's needed with hybrid solutions that align, protect and manage.
Qualified and
Trained Staff
Ahead of the game. Outstanding specialists trained to foresee and solve problems reducing your business risk and liability. Our focus on service enhancement encompasses full transparency, client satisfaction and our core value of integrity.
Bespoke Security
Planning
Unique, holistic approach to corporate security management, ensuring solutions add a framework for visibility of your security. Next-generation tools and security services to power your protection so your business continues to thrive in the face of uncertainty.
Electronic
Security
Bringing together the best in breed security technology to transform your business risk management. Customised security solutions providing visibility, automation, and insights to prevent, assess and uncover threats in real-time.

Intelligence Based
Management System
Business intelligence management solutions integrating machine learning and AI to gather real-time data. Quickly pivot to changed threats with dashboards, intelligent workflows and data visualisation to allow your business to simplify and control processes.
COVID Marshalls
Urban Protection can provide security officers who can also perform COVID Marshall duties.
Click here for more information.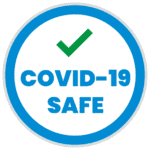 Our Services
Complete and unique security solutions to protect you, your people, your property and your reputation.
Cyber
Security
More than one step ahead, to protect your most valuable assets and actively manage threats. Our hybrid cloud and managed services solutions are designed to reduce complexity, enable speed and agility at the same time as enhance security confidence.
Advanced
Technologies
Committed to the best-in-breed technology to create practical, digital solutions to strengthen security and surveillance. Adopt smart capabilities to easily identify, investigate and respond to threats to safeguard your business.

Security
Services
Extend your team and unify your security priorities. Protect your business, assets & people with hybrid security services to help detect and respond to threats. Backed with intelligent cloud-based systems to strengthen your business security strategy.
Facilities
Management
Solution based, partnership focused facility management services to optimise asset and performance outcomes to drive operational efficiencies. We integrate a human-powered approach together with next-generation digital technology.