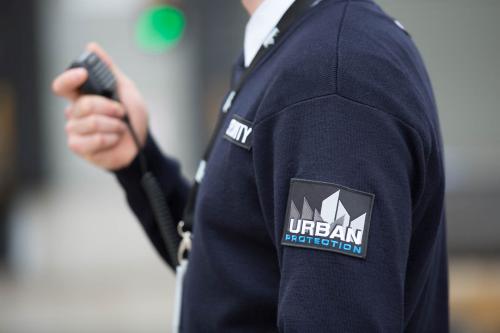 'Protect your staff, infrastructure and buildings with our customised government security systems'
Urban Protection's comprehensive government security solutions offer a range of services like infrastructure security, mobile patrols, event security, and concierge, and are carried out by our specially-trained government security guards.
Government personnel, infrastructure, and assets, are increasingly under threat. Without the right protection, your organisation is exposed to physical threat, damage and vandalism.
At Urban Protection Group, we understand that government sites and events require strict security measures, and that the sensitive and complex nature of government security means strategic planning is essential. We always begin with a detailed analysis of your requirements, and incorporate these into a customised plan.
Infrastructure Security

Theft and vandalism are major threats to government infrastructure, and can result in significant cost to your department, as well as disruption to your operations.

Urban Protection Group offers guards who are specially trained to identify and manage risks associated with government sites, from smaller council projects to large-scale infrastructure.

Security Patrol Service

Add an extra layer of protection to your existing infrastructure and building security arrangements with a mobile security patrol service.

Our uniformed security patrol guards and vehicles are a strong visual deterrent to potential thieves and intruders, and carry out a range of tasks including:

Interior and exterior building patrols
Ensuring all security measures are enforced, especially exterior doors, windows, and outdoor areas
Identifying potential threats
Alarm activation or deactivation
Locking and unlocking
Escort services

Building and Concierge Security

Security staff are often the first point of contact the public has with a local council or government department. Therefore, it's important to have guards who look professional, are trained in professional customer service, and can effectively deal with visitors and the general public.

Event Security Services

Large-scale public events require specialist security services, and Urban Protection Group's event security staff have the experience and expertise to provide a safe and welcoming environment to your public events including:

Expert crowd control
Identifying high-risk situations
Dealing effectively with difficult individuals
Responding to emergencies

We provide a detailed risk assessment prior to your event to ensure all potential threats are identified in advance, and are incorporated into a detailed solution.
At Urban Protection Group our staff are always available to answer your questions. If you'd like to know more about our government security solutions, please contact us for a confidential chat.