Why Do You Need Cyber Security?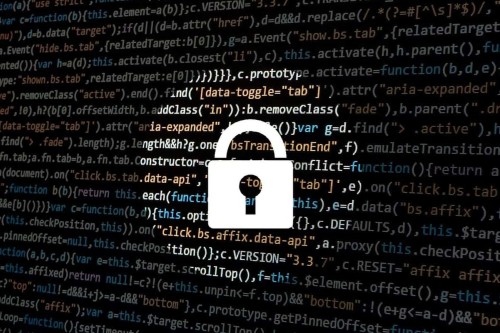 The importance of cyber security underpins many business operations. We spend a considerable number of resources protecting our physical assets, and it is just as important to ensure that sensitive data, including personal information, financial information, and intellectual property are also secured. In its 2020-21 report, the Australian Cyber Security Centre recorded:
over 67,500 cybercrime reports, a 13% increase over the previous year
self-reported losses from cybercrime totalling over $33 Billion
nearly 500 ransomware cybercrime reports, an increase of 15% over the previous year[1]
The impact of a cyber security breach or a threat to information and operational data can be devastating. Fortifying your cyber security measures to repel threats, fraud and theft is equally as important as backing up data to ensure against any data loss. Common cyber threats include
Malware, a malicious software that is designed to cause harm
Phishing scams, dubious emails with the intent of deceiving recipients
Ransomware, a specific type of malware that encrypts your files until a sum of money is paid
We understand that sometimes you do not have the resources to spend on trying to understand the complexities of how the Internet works or establishing complicated responses to potential risks. Our cyber security services can help protect your business against malware, cyber-attacks, fraud, hacking, and loss of sensitive data and intellectual property.
We cannot stress enough the importance of ensuring that your business is protected against potential risks. Establishing fortified practices and procedures will allow your business to operate safely and reduce the likelihood of cyber threats that undermine your business, posing a threat to your livelihood and reputation.
Our data and cyber security experts are highly experienced and can provide simplified, expert advice to protect your business. We can help you establish internal procedures to protect your business from cyber security threats. As part of our cyber security services, we provide ongoing support to ensure that your software remains up to date, that your automatic backups schedule smoothly, and establishing fortified processes such as multi factor authentication, and access control. In addition, we train your staff in key areas to ensure awareness and how to identify cyberthreats, and safely share files and data. Most importantly, we help you establish strategies to mitigate potential cyber security incidents.
Our mission is to ensure that your business operates vigilantly, and your staff consciously apply cyber security measures at every level.
Click here to learn more about our services, and how we can help your enterprise.
Need More Information?
Contact us to see how we can help protect you and your assets…
---
[1] Australian Signals Directorate 2021, ACSC Annual Cyber Threat Report 2020-2021, Australian Cyber Security Centre, Australia.